Wednesday 9th August 2023 at 1500 BST on Zoom
Click here to register via Eventbrite
The webinar will examine the 'wicked problem' of developing sustainable, affordable, and holistic water and sanitation solutions that are adapted to the household needs. Role of key actors and stakeholders, as well as eco-technologies and gendered perspectives will be explored to discuss the importance of interdisciplinary and multi-agency coalitions.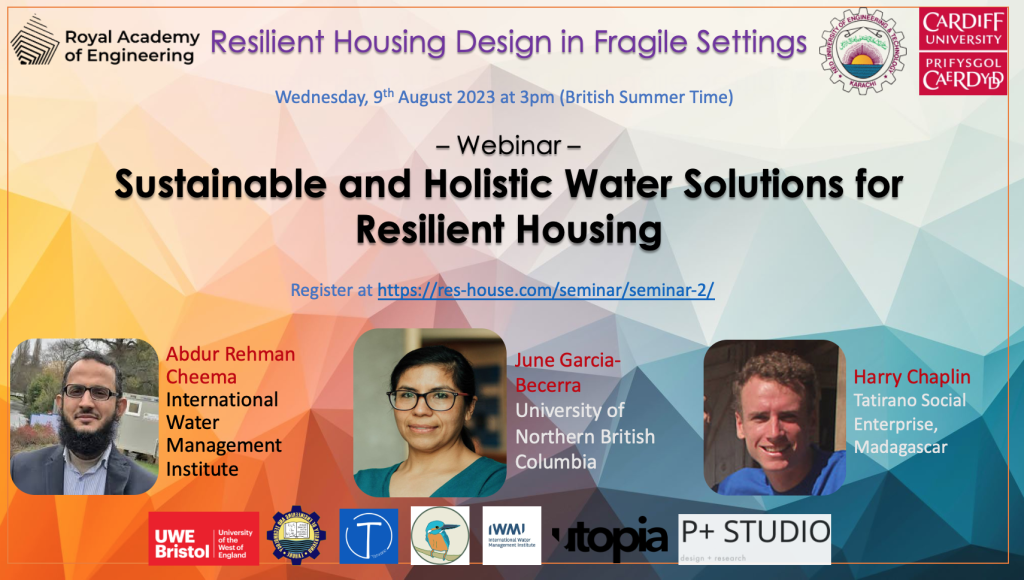 The panel is comprised of intredisciplinary experts from research, practice and civil society:
Abdur Rehman Cheema, Water Governance Specialist, International Water Management Institute: "Water sustainability as a key tenet of SDGs"
June Garcia-Becerra, Assistant Professor, University of Northern British Columbia: "Holistic – Water and sanitation solutions for households"
Harry Chaplin, Founder and Director of Tatirano Social Enterprise, Madagascar: "Rainwater harvesting for sustainable access to clean water".