The dynamic nature of climatic situations demands a rethink of concepts, approaches, and techniques to include specific social, economic, technological and environmental components in addition to the historical cultural and geographical factors with a strong place-based and wellbeing focus.
The design of a house plays an important role in the sustainability, affordability, and resilience besides improving the residents' quality of life. Climate responsive, adaptive, and passive design strategies coupled with innovative solutions are fundamental to resilient homes.
The object of this challenge is to prepare emerging professionals especially the students and young graduates to envision and design a climate adaptive, net-zero, resilient, inclusive, and sustainable house that is affordable to own, operate and maintain by the standards of lower to middle-income level households in the Global South setting. Housing designs must enhance the quality of life and well-being of residents, as well as adapted to climate change, and resilient to the projected natural disaster in a given setting.
---
Programme
Submit the Expression of Interest (EoI) by 12 June 2023
Webinar 1 – Technological challenges and innovations (2 August 2023)
Webinar 2 – Sustainable and holistic water solutions (9 August 2023)
Webinar 3 – Human-centred solutions for resilient housing (16 August 2023)
Final submission : 23 August 2023
---
Awards Announcement
16 September 2023
Announcement video by Dr Saeed Ahmed
Winners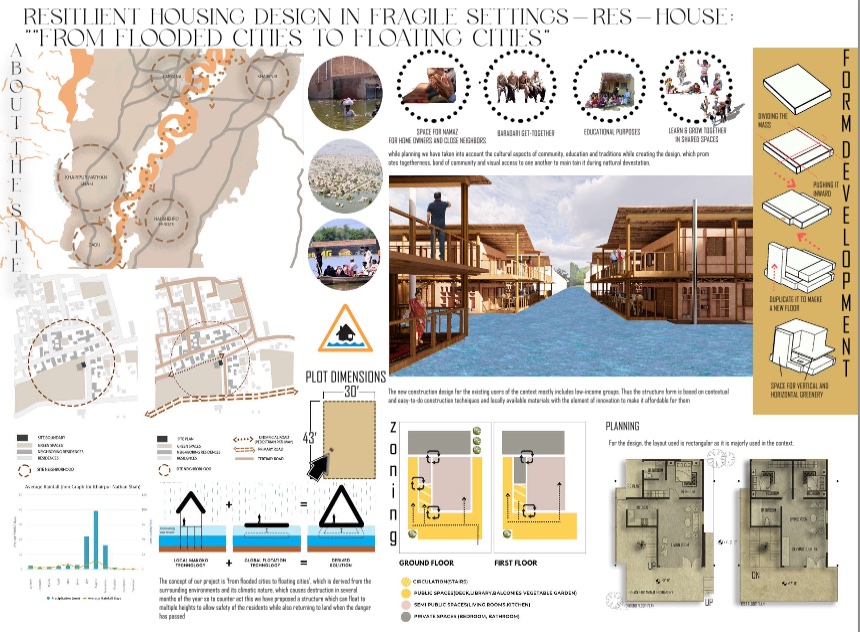 Team Lead: Shajea Tariq
Members: Muhammad Khizar Hassan, Tehreem Basit and Maryam Jamal
Runners up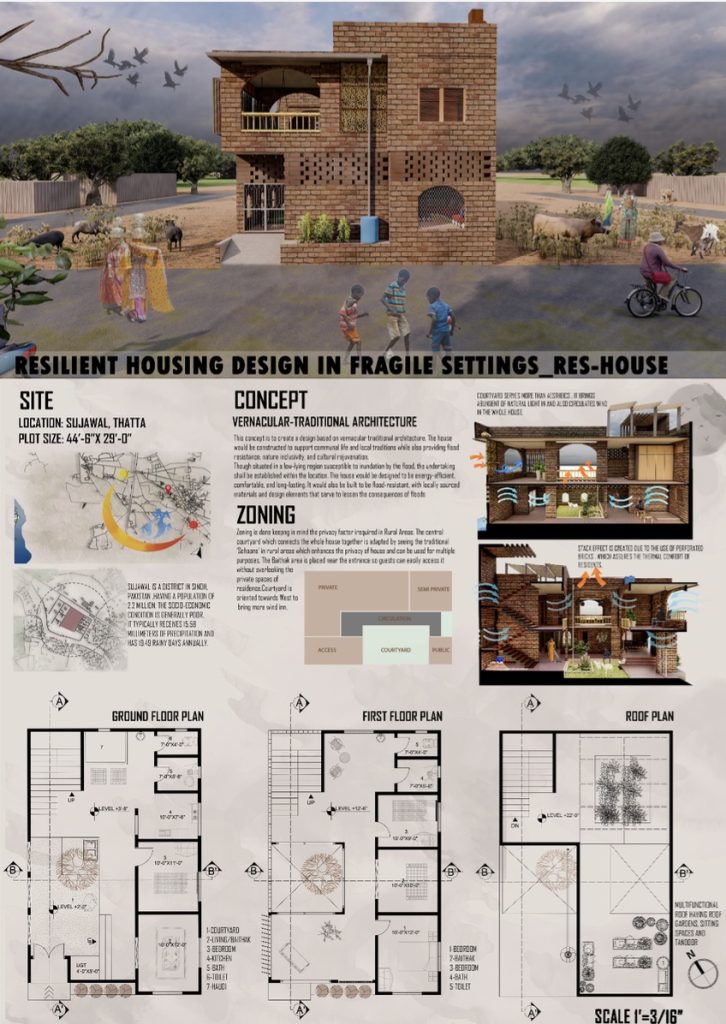 Resilience Pioneers (Team 1)
Mahekamil Awan, Irdam Fatima, Numas Naweed, and Saad Sohail
and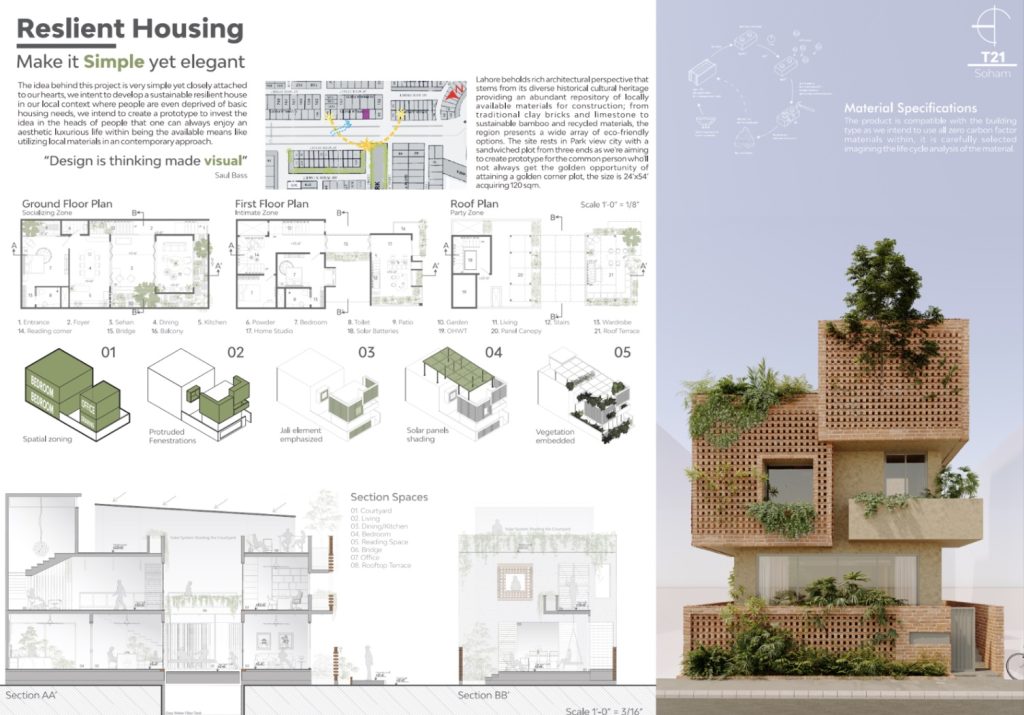 SoHam (Team 21)
Soha Sohail and Hasham Ali
---
Awards Distribution
We will be distributing awards and certificates to the winners, runners-up and the teams that participated in this Design Challenge. To celebrate the occasion, we are organising a special session 'Place-based pluralist architecture: Designing affordable resilient homes'