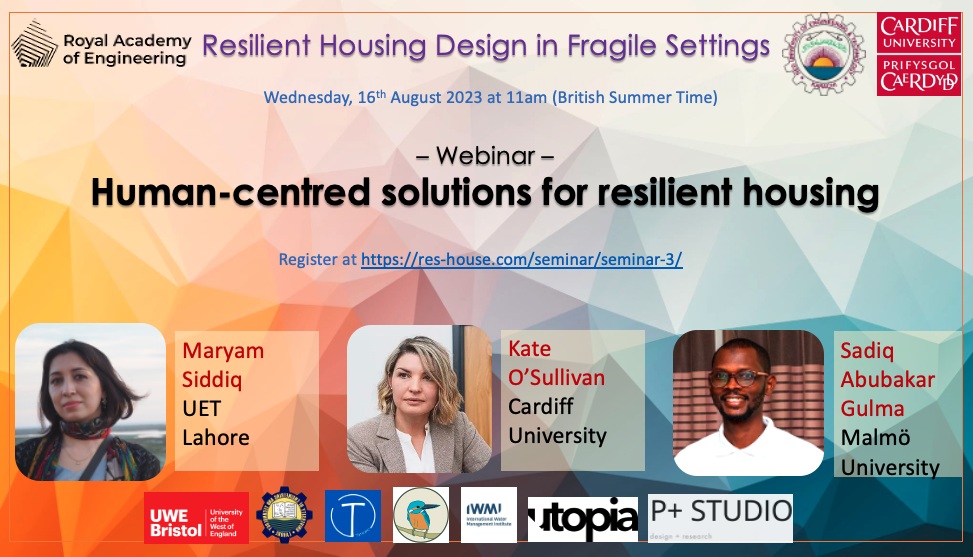 The third and final webinar in the series proved stimulated the discussion on community inclusion and democratic engagement. The panel brought together a wide range of experiences in academia, research, policy, social innovation, and entrepreneurship. Dr Maryam Siddiq raised the issue of thermal equity as a basic human right. She elaborated the physiological, social and cultural aspects of thermal comfort that varies from place to place. She emphasised the consequences of lack of thermal equity are more negative towards women, children, and the elderly. Thermal comfort is also strongly associated with fuel poverty in many parts of the world. It was agreed that the current solutions and regulations to ensure thermal comfort are insufficient in the fragile settings. More needs to be done in term so policy and financial support.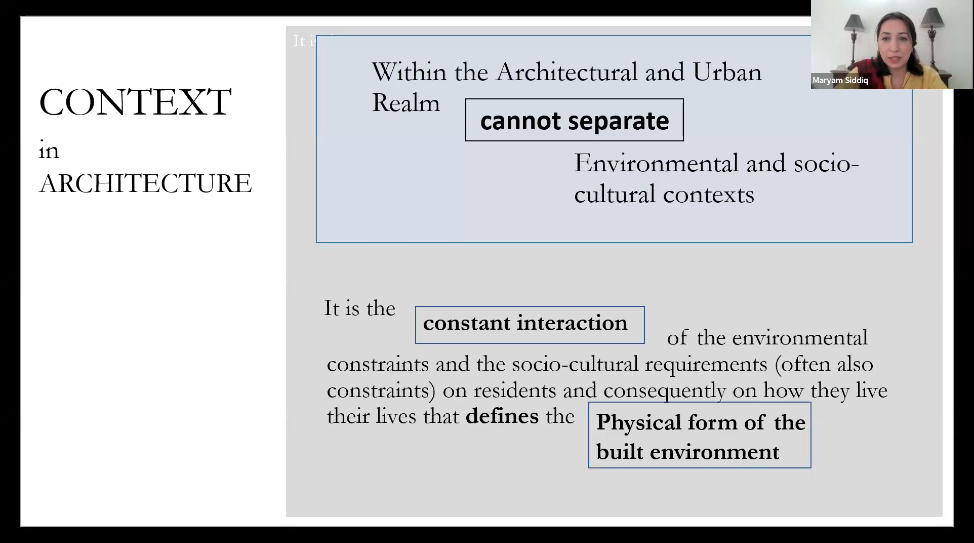 Dr Kate O'Sullivan shared her recent research and published works on managing the residents' and stakeholders' expectations. She detailed the gender, health, and wellbeing aspects of the sense of place. Her work in biophilic design and living supports the notion of transformative urban development to promote active and healthy lifestyles. The discussion issues around placemaking through green spaces and human-nature connectivity and how these define the sentimental and emotional attachment to place.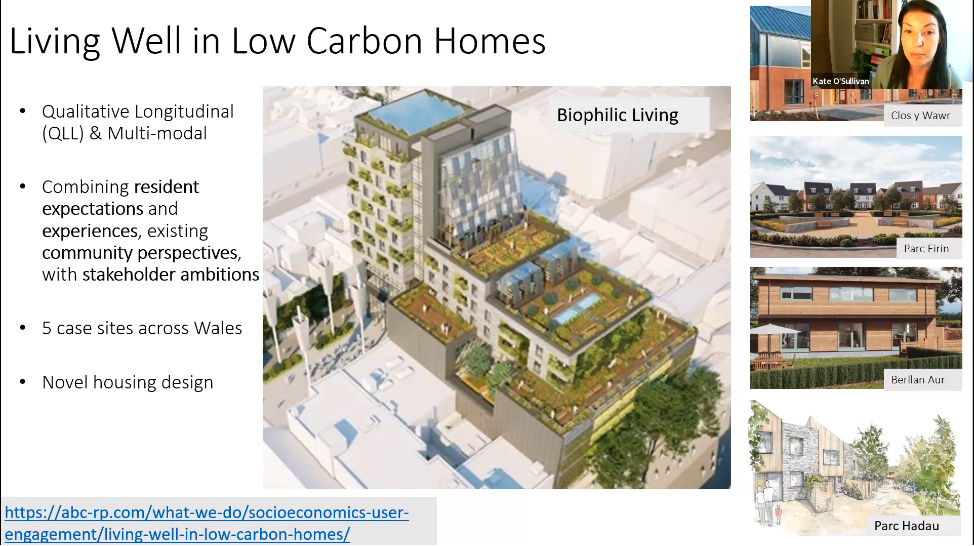 Sadiq Abubakar Gulma discussed his real-life experiences of working with communities in Nigeria and how active participation can actually improve the situation of vulnerable populations. He stressed the need to better train the engineers about social skills besides the technical competences. He shared the case study of a water and sanitation project and how listening to the community needs helped the researchers and development agencies to better channel their resources. The discussion followed the gendered aspects of water supply and sanitation and how better engagement with women proved more beneficial to the wider communities. He also gave the example of setting-up a stage-show in which some of the actors from local communities were asked to play roles, that increased the understandings and impacts about the needs for cleanliness etc.