This proved to be a very informative discussion. The panel members represented interdisciplinary expertise in policy, research, practice and the civil society. Dr Abdur Rehman Cheema talked about uneven water usage and access between the Global South and North, and how industry continues to consume much more than the housing sector, causing water stress around the world. He explained how droughts and floods simultaneously affect communities, and gave examples of how climate related impacts on water are undermined by the financing on sustaining water resources.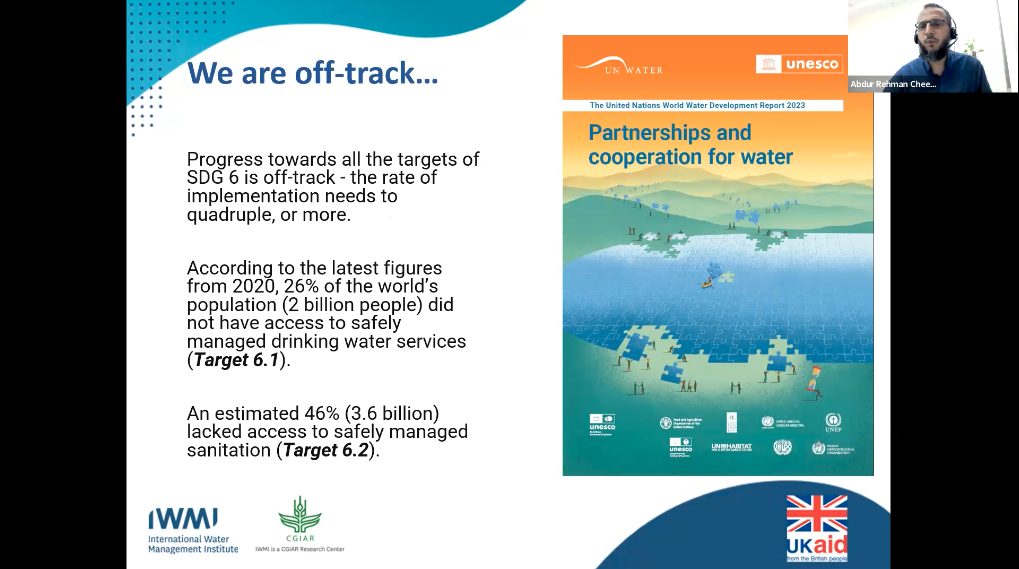 Dr June Garcia-Becerra emphasised a systemic view of water and sanitation in urban development. She supported a circular approach to water resourcing, re-use and sanitation as opposed to linear methods of consumption. She coined the idea of 'hydraulic citizenship' involving co-production and capacity building in the background of her WASH-T group's holistic research in eco-technologies. She argued that it is important to learn from the community experiences for innovative, decentralised solutions to counter the institutional and socio-cultural challenges.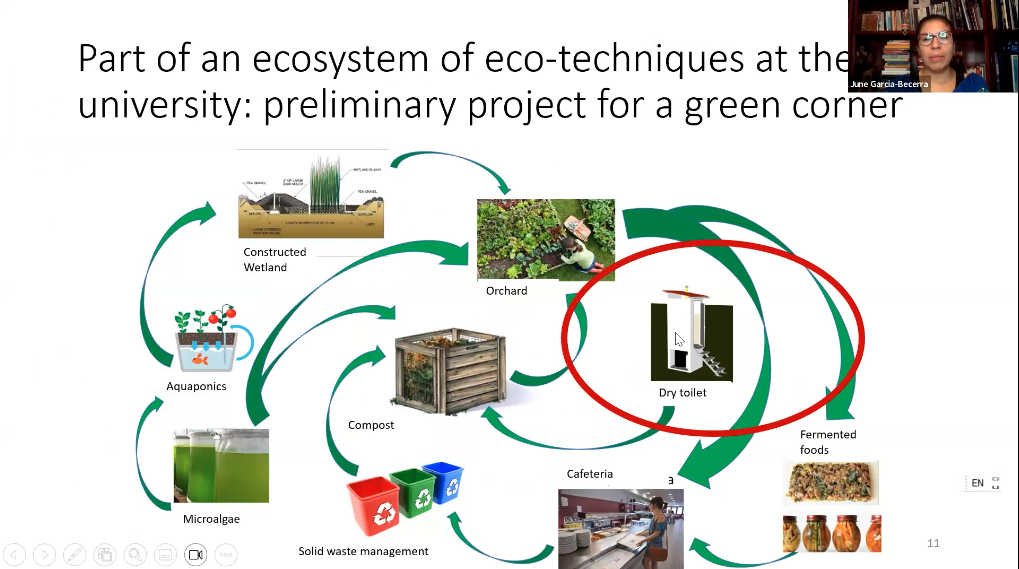 Harry Chaplin explained how his social enterprise Tatirano is working to provide a model system of participatory design and women empowerment, addressing local needs and engaging with communities to resolve the water scarcity issues. Tatirano has been using IoT devices, monetary system, and networks of agents for rainwater harvesting and drinking water supplies to the distant and isolated rural communities in Southeast Madagascar. He also referred to their experiments with Thai jars, Fog harvesting, Passive desalination, Dry toilets and other tools and techniques for sustainable water and sanitation solutions to improve household resilience.